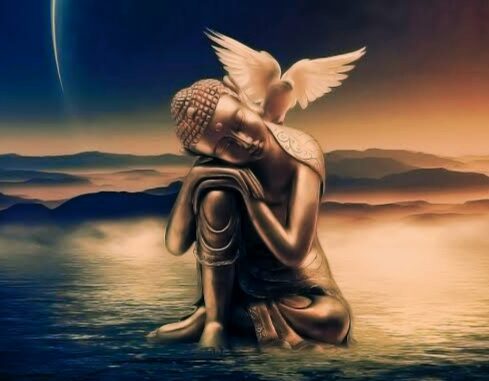 || Peace of mind ||
Mental and social well-being is essential along with physical well-being. When the mind is restless, its effects on the body are terrible. The root cause of many diseases is stress or instability. Dr. Hans Seal did a lot of research and concluded that the chances of headaches, acidity, ulcers, increase in blood pressure, diabetes, skin diseases are greatly increased due to stress.
Dr. Herbert Benson researched and concluded that Relaxation Response works as an antidote to stress. When the mind is calm, there can be no such thing as stress. In the short practice of Rajyoga, the mind effortlessly acquires infinite power. When the mind is calm, the vibrations of different nerves of the body also become normal. Brain waves are also calm and well regulated.
In 1982, 121 people were tested for headaches. They started practicing Rajyoga. After three months of yoga, 53.9% of Ca's headaches were completely gone. 31.2% of people were most comfortable. Only 9.4% of people had a slight benefit from headaches.
Tests were performed on 8 patients with acidity. After three months of Rajyoga practice, 56.1% of the people were found to be completely free from the problem of acidity. 34.6% of the people have benefited quite well. Only 9.1% of people got little results.