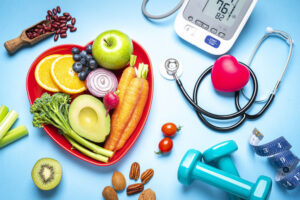 Winter means sore throat, fever, cold, cough. Everyone, young and old, suffers from frequent colds during this time. Because the immune system is a little weaker in winter compared to other times of the year. This causes various physical ailments.
Experts say that it is very important to keep the body's immune system strong to stay healthy. Different types of herbs are useful to boost immunity during winter. For example-
Tulsi: Almost everyone knows about the health benefits of Tulsi. Tulsi is not paired to strengthen immunity. Apart from curing colds, coughs, Tulsi relieves respiratory problems, maintains normal body temperature. Also, Tulsi leaves improve digestion, help calm the mind and body. Antioxidants in Tulsi leaves fight viruses, infections and allergies.
Amalki: Amalki is very effective in removing various health problems. Amalaki plays a role in keeping various organs healthy including liver, heart, brain and lungs. It contains nutrients like vitamin C, amino acids and pectin. Apart from this, it has anti-inflammatory, antimicrobial, hepatoprotective and antioxidant properties that help strengthen the body's immune system.
Mint: Mint is rich in iron and vitamin C. Antibacterial and antifungal properties of mint soothe digestive problems, reduce hay fever and seasonal allergies.
Lemongrass: Lemongrass is used in aromatherapy to relieve pain and spasms. Rich in antioxidants and antimicrobial properties, lemongrass inhibits the growth of bacteria and yeast. Also reduces cough, sore throat, fever. It also increases immunity.
Ashwagandha: Ashwagandha has been used for ages to solve various physical problems. It helps reduce physical pain and inflammation. Moreover, the ingredients in this herb reduce stress and relieve insomnia.