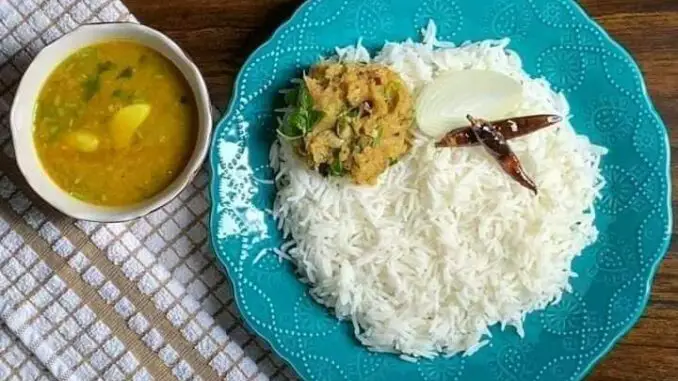 Tomorrow afternoon will be approximately 2.30. I am having tea at a roadside shop in Kolkata. A girl, aged 23 or 24, hesitantly entered the store. A transparent file in hand. Some marksheets, certificates can be seen inside! Although there is not the slightest sign of decoration all over the body, the sweaty and sunny face is quite enchanting. Sprinkle 7 of some of the girl's conversation with the shopkeeper.
Girl- Grandpa, can you find some rice or bread here?
Shopkeeper- Yes, you will get rice, tell me what to eat? Pulses, eggs, vegetables, rui fish, pabda fish, broiler chicken meat, patha meat.
Girl- just how many pulses and rice grandpa?
Shop – rice, pulses, vegetables 35 rupees.
Girl – I don't want vegetables, just give me rice and pulses!
Will it be 30 rupees?
Shopkeeper – Well sit down!
Then a phone call came to the girl's mobile.
Girl – "Say yes mother!
Yes! Yes, I did a good interview at the bank! Yes, I ate. Fish, vegetables, rice. Did you take the medicine?… .. Yes, I will catch the train at 5 o'clock.
Leaving the phone, he stared at the outside anxiously for a few seconds.
It was as if a feeling of reverence came for that unknown girl .. what if this age is bigger than that girl .. younger than the girl.
What is the freedom of women- I was longing to hear from her once, I wished her well in my heart ..
In this time of famine in this job, O girl, you have come out and come under the fire sun .. You have come down to the hard ground for war, here you have won half of the battle .. And the other half will win after eating fish and rice with the money of your job. Until now, the incident may have been normal .. although "girl" you won the heart ..
But the rest of the incident 6.
The shopkeeper arranged the plate of rice and placed it in front of the girl and said,
Didi, I mistakenly left the vegetable, please eat it !!
He gave that thirty rupees.
Girl – but I'm just dalbhatai 6.
Shopkeeper – I forgot the vegetables .. Please eat .. I will take thirty rupees… My mistake .. If you don't eat I will lose so much food ..
Like them, I thought it was a mistake.
While paying the bill, I asked the shopkeeper, did Dada really give the vegetable by mistake?
The shopkeeper came to his ear and said, We have to look for opportunities to make such mistakes 🙂 He is very hungry. My sister's age is the same at home in the country. "
I can't find out who should look better! The girl is a shopkeeper !!
Maybe one thing can be said,
The warrior who understands the war knows how to pay the price of sweat and hunger.
Collected