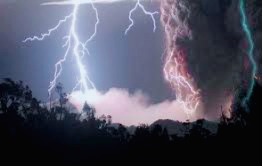 The meteorological department has warned of thunderstorms and thunderstorms in two districts of South Bengal.
The meteorological department has forecast thunderstorms in two major districts of Howrah and Kolkata.
The meteorological department has issued special warnings to the local people Everyone has been advised to be careful
Scattered rain in the city 6 There is light rain in several places in Kolkata in the morning
Meanwhile, the administration is cautious in dealing with thunderstorms. Surveillance has been increased along the river in the Sundarbans coastal areas. Miking is also going on at Digha beach. Control Room 8 was opened in Lalbazar due to lightning alert
Lightning is coming. Clouds in the sky of Digha since Monday morning. Heavy rain. The administration has banned tourists from entering the sea.
From Kanthi to Mandarmani, awareness campaign in coastal areas. Residents are being evacuated to safer places.
South 24 Parganas district administration is more active in dealing with cyclone Ashani. Two NDRF teams will be deployed in Kakdwip and Bakkhali.
Besides, there will be two teams of SDRF in Sagar and Pathar Pratima. Today, District Governor P Ulganathan is coming to Kakdwip around 12 noon on Tuesday.
Fishermen have been banned from entering the river from today. Fishing will remain closed in the river until further notice.
Judging by the situation, people will be brought to safe shelter from the coastal areas from today. The administration is keeping a close watch on the tourists going to sea in Bakkhali, Frazerganj and Gangasagar.
Local MLA Paresh Chandra Mandal visited the dam at Kultali on Monday. Irrigation department has started repairing dams in several sub-divisions of South 24 Parganas district.