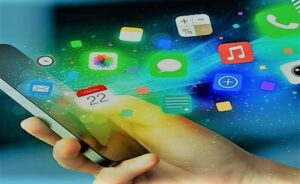 The use of social media and various apps have made life easier. Currently, the popularity of Android phones is skyrocketing. Many people have been using Android phones for a long time. Android phones have many interesting features. Which is very useful. But many do not know the use of these features. Let's know about 3 such features-
App Pinning
Sometimes you have to leave your phone with someone else for work. There is fear of messages and other personal information getting into the hands of others. In this case, you can pin the phone app. For this, go to the phone's 'Settings' and select 'Advanced Settings'. There you will get the 'App Pinning' option.
Side by Side app
Suppose you need to reply to a message on Messenger or WhatsApp while you are watching a movie on YouTube. For this, you have to leave YouTube and then go to another app to reply. But with this feature it is possible to open two apps side by side on the display. This feature is very useful for multitasking. To open two apps side-by-side on the screen, first open any app and select 'Open Recent View'. Now tap on the circular icon above and you will see the 'Sleeptop' option. Now the first app will open in the upper part of the display. Now select the app you want to open below.
Disable lockscreen at home
Using screen lock on phone is very important. No problem even if there is no lock while staying at home. But it is very important when going out. There is no problem if it falls into his hands. No one can get any information inside your phone. But screen lock cannot be changed again and again. For this you can use the 'Disable Lockscreen at Home' feature. It will automatically unlock when you are home. If you go out again, the screen will lock automatically. To enable this feature, go to the phone's 'Settings' and select 'Advanced Settings'. From there select 'Smart Lock'. On reaching home select 'Trust Place' option.