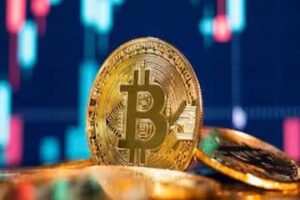 Cryptocurrency is a revolutionary name in the digital currency market. A few days ago it was said that the future transactions will be through this cryptocurrency. Several countries have also approved cryptocurrencies in their transactions. But this year, crypto proved that the currency can explode like camphor from time to time.
The downturn in the cryptocurrency market started in May this year. That is, in May 2022, the price of the popular cryptocurrency Bitcoin fell by 40 percent. Not only Bitcoin, the price of cryptocurrencies like Ethereum and Binance also fell by up to 48 percent. In January 2022, many investors started investing in Dedarse Bitcoin as the price of Bitcoin increased.
Sudden investments in mining (the process of creating and releasing bitcoins into the market) and bitcoin prices create inconsistencies. This causes the price of Bitcoin to fall. Asset liquidation (converting from commodity to money) is easier when prices fall in other markets. But in a market like cryptocurrency, liquidity is kind of impossible.
Read more: Labor crisis costs Malaysia $4.6 billion
Fred is the king of the crypto world, Sam Bankman. Recently, the collapse of Fred's crypto exchange company FTX can be said to have struck a kind of lightning on the heads of crypto customers.
At the age of thirty, Sam became an overnight billionaire by building a crypto empire. He popularized his company FTX to crypto customers and earned $32 billion through one-on-one investments. Sam is a video game lover. Recently, Sam took out an investment of 210 million dollars while playing games in an investment discussion with a company called Sikua. While Sam's triumph as a young billionaire all around, Sam suddenly declares FTX bankrupt. This is like becoming a billionaire in one day.
Meanwhile, the collapse of FTX has created various fears among customers about the future of cryptocurrency. The company's 1.2 million customers who transact various types of cryptocurrencies starting from Bitcoin through FTX, are suffering from extreme uncertainty. Many people think that there is no possibility of getting back the money they have invested in cryptocurrency.
Recently, a New York Times report about Sam said, "Sam spent the worst month of his life." Billionaire Sam is in such a situation that he has no money left.'
Defending himself, Sam said, 'I did not commit any fraud. I and my organization have accepted a major collapse.